KDK Electric Wire Vietnam Co., Ltd. is accredited with ISO 9001:2015, ISO 14001:2015, by QUACERT Approval Int.
A new version of the standard includes such requirements as a "risk-based thinking" process approach, greater flexibility in document management, focus on services and environment, higher requirements to leadership, and exceptional attention to customers' satisfaction.
ISO 9000 is a series of international standards that describe the QMS requirements for companies and organizations. Over 190 countries worldwide have adopted ISO 9000 standards as national, and they are valid for companies of any field, ownership and size. Nowadays the most modern QMS requirements are included in the ISO 9001:2015 version.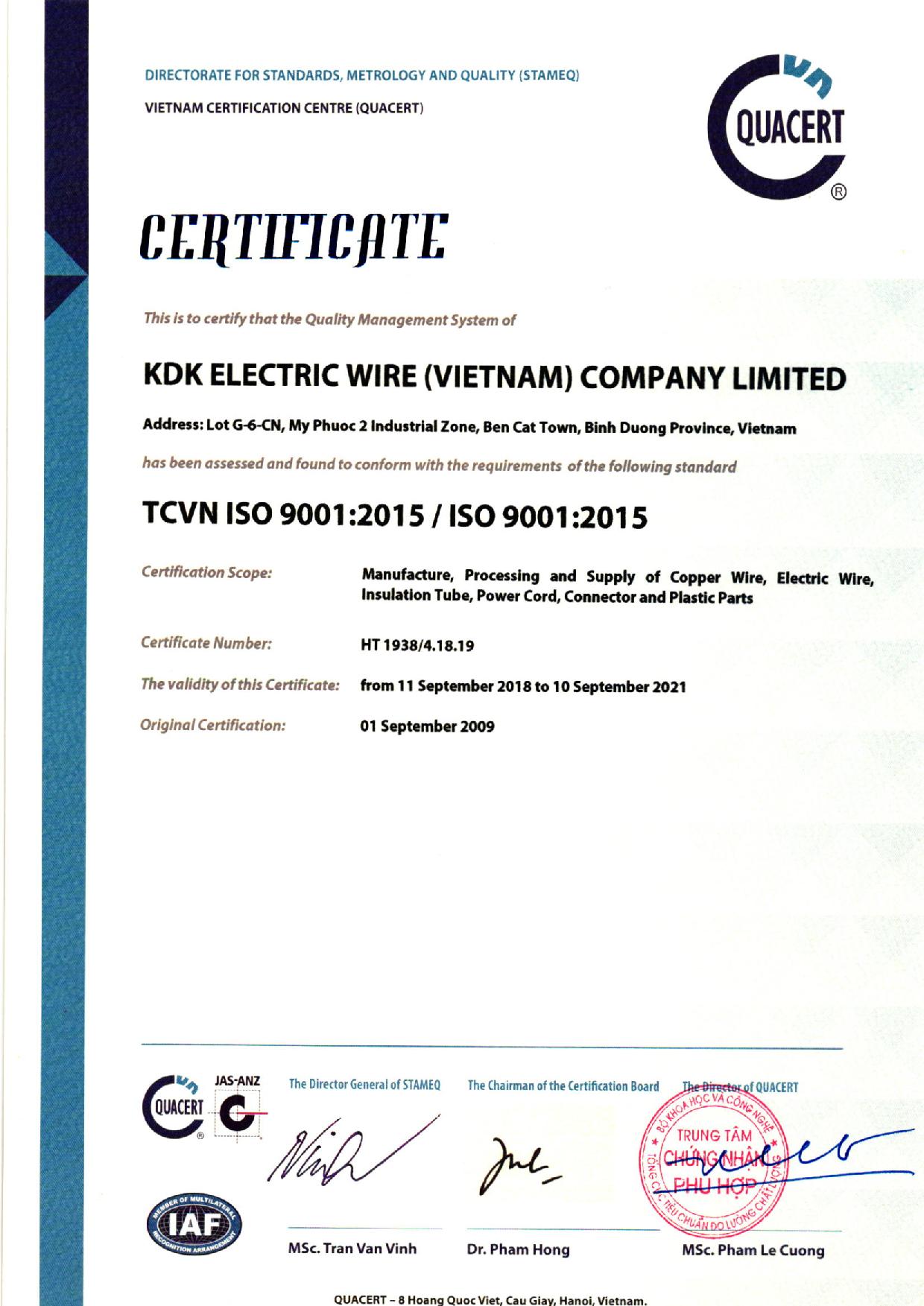 The organization's activities are annually response to company policy. The details of the policy followed. We, run a business specialized in research and development of automotive in Vietnam. We have applied the environmental policy.
The international standard that defines the rules for factoring environmental concerns into all of a company's activities.
We consider that the environment preservation is the company's first priority to ensure our responsibility as a member of the society through the participation of the environmental and health preservation activity. In addition, we will strive hard to achieve our targets in environmental preservation as an advanced company.