This time, we visited for the confirmation of the latest electric wire manufacturing facility in was held in Bangkok, Thailand on September 18 to 20 days 2019 "Wire & Tube Southeaset Asia 2019".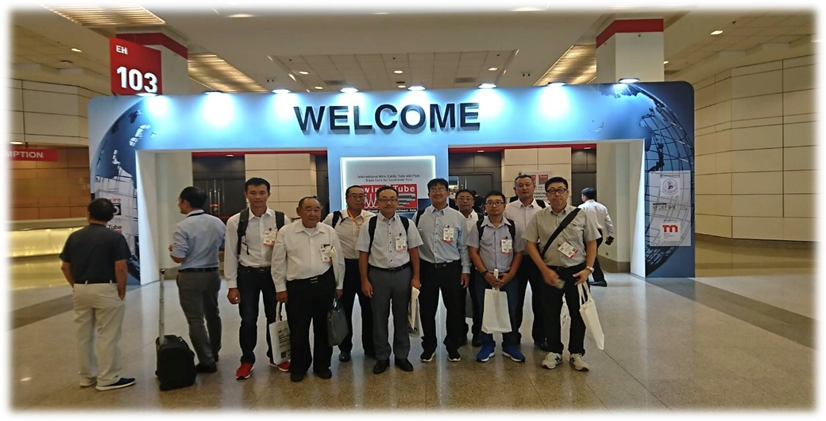 Exhibition visit members (three from Thailand base, six from Vietnam base)
from the left, Kiet, Tominaga, Matsuoka, Fujitani, Duong, Kobayashi, Hai, Hexi, Ariizumi
This exhibition is exhibited about 400 enterprises from 30 countries, it is a wire relationship was seen many Chinese enterprises booth.
Many of the exhibition visitors, but it seems that officials of companies with production bases in Thailand, to the manufacturing facility is only the main exhibition, most of the companies exhibiting does not have production bases in Thailand exports It was business.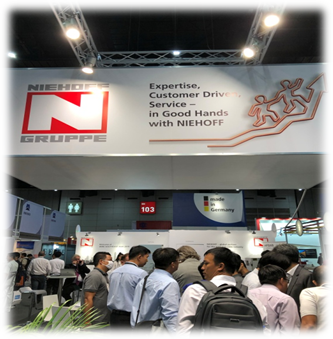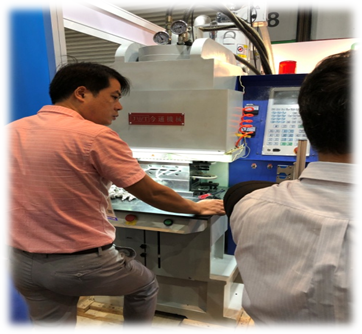 Buncher equipment manufacturers booth vertical molding machine manufacturers booth
Vietnamese staff, was able to get the state-of-the-art facilities information by questions aggressively in equipment booth you are interested.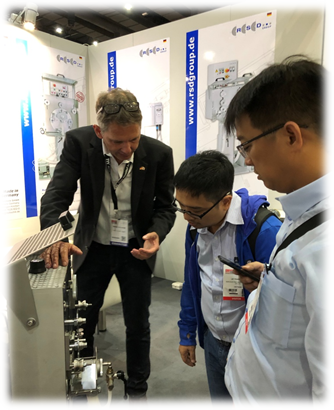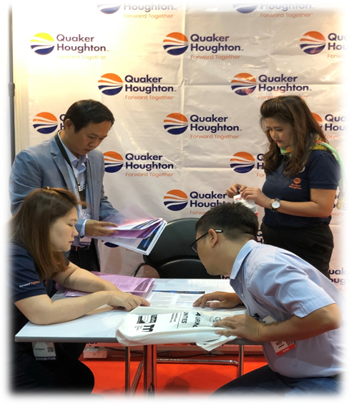 The latest of the marking device lubricant manufacturer booth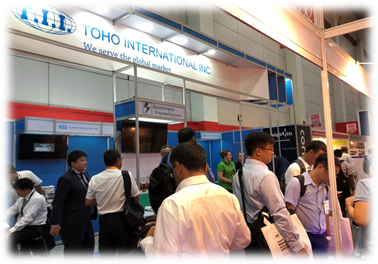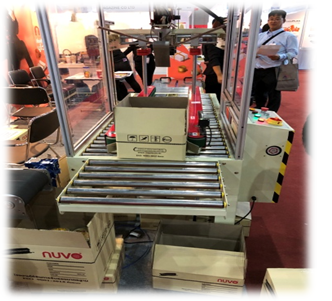 Electroplating equipment manufacturers booth fully automatic packaging equipment
In the future, we would like to investigate the situation of the state-of-the-art facilities if there is a similar exhibition.
Was the exhibition that can be useful for our equipment implementation plan.
Ariizumi from KDK ELECTRIC WIRE (Vietnam) CO., LTD.